Region 1 Consortium
The Region 1 Consortium serves more than twenty charter schools in Philadelphia County, PA. The goal of the Consortium is to manage funding being provided to Local Education Associations (LEAs) by the American Rescue Plan – Homeless Children and Youth (ARP-HCY) and Pennsylvania's Education for Children and Youth Experiencing Homelessness (ECYEH) program. This site serves as a point of reference for all member LEAs and as a dispensary for all relevant documentation.
ECYEH is a Pennsylvania Department of Education initiative that is based on the federal McKinney-Vento Homeless Assistance Act. This federal legislation provides support infrastructure for state and local agencies providing care to children and youth who are experiencing homelessness. Principle goals of the Region 1 Consortium include, but are not limited to: identifying children and youth experiencing homelessness, ensuring that children and youth experiencing homelessness are able to attend school and participate fully in school activities, and providing wraparound services that address the multiple effects of COVID-19 on children and youth experiencing homelessness.
The Pennsylvania Department of Education has designated the Center for Schools and Communities (CSC), a division of the Central Susquehanna Instructional Unit, as the managing body of the funding from this program. A CSC staff member has been appointed to be a Consortium Navigator and will be assisting with the deployment of ARP-HCY funds.
Schedule a meeting with the Consortium program administrator for additional information: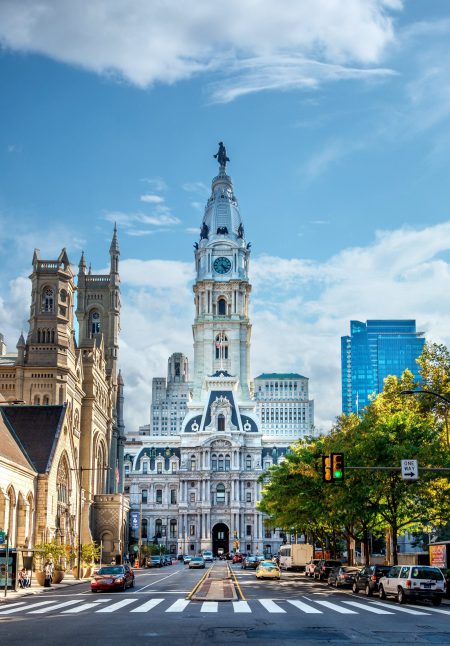 Direct Services to Students
Student Supplies
Items such as eyeglasses, school supplies, articles of personal hygiene, clothing, uniforms, and technology are all eligible for reimbursement. Generally, all items that are customarily used by students and beyond school grounds are eligible. Consider any products that, if provided to a student experiencing homelessness, would eliminate barriers to their attendance and achievement in school. Bulk purchases are eligible and are defined as an order of a single kind of product in units greater than 5 or $100, whichever is greater.
Financial Assistance
Financial assistance through ARP-HCY is eligible in many forms. Some examples include: curricular and extra-curricular fees, fees associated with community-based organizations, access to high-speed internet, fees associated with an application for post-secondary education/career-preparation, store cards or gift cards,  and emergency housing expenses. Generally, all fees that are customarily paid by a student or the family of a student may be eligible for reimbursement.
Academic Support Services
Tutoring services are subject to specific limitations. You must be able to identify a session provider. Sessions are limited to five per student. Additional financial aid may be provided upon review, where additional funding permits.
Mentoring and coaching sessions may also be provided to students. Such sessions must be a benefit to students emotionally and/or professionally. Examples of eligible coaching and mentoring include: Big Brother/Big Sister programs, career coaching, FAFSA guidance, college admissions guidance, and skills for living assistance.
Funding is also available for assistive technology and social-emotional support. Consider items for which funding is not readily available through other channels, but is necessary for students to succeed within a scholastic environment. This includes calculators, fidgets, and devices used for the purpose of communication.
Mental Health/counseling Services
Mental health services require preapproval prior to the beginning of sessions for which reimbursement will be issued. This process may be expedited in order to accommodate urgent needs. Single reimbursement requests may be for up to five sessions, though additional requests may be approved on a case by case basis.
Prior to scheduling mental health services, the LEA must have received notification that an application for pre-approval has been approved. Please arrange for the LEA to be billed directly for services.
Please be aware, all sessions must be completed within the anticipated timeframe. Funds will be help in reserve for the LEA for up to one month past the anticipated conclusion of services.
Mental health services will be defined broadly as a session or series of sessions dedicated exclusively to the emotional wellbeing of an individual (in this instance, a student experiencing homelessness). Some examples include medication evaluation/review, family counseling, individual counseling, and mediation.
Family Services
Family services apply to any support offered for the exclusive purpose of supporting or aiding in the communication with families of students experiencing homelessness, where it is appropriate.
The Consortium will consider all of the following, and others, for reimbursement under this category: expenses arising from the care of students experiencing homelessness (transportation passes, gasoline reimbursement, emergent housing needs), and translation services for verbal and written correspondence.
Professional Development and Training
ARP-HCY allows for provisions for all employees who have contact with students experiencing homelessness to receive reimbursement for professional development. Eligible subjects for professional development include: trauma informed practices, social-emotional learning, programmatic support, certifications, day training, online training, and training for parents. You may also purchase learning resources such as training modules or learning guides for school staff working with the impact of COVID on students experiencing homelessness on topics such as trauma-informed care, social-emotional learning, student outreach and engagement, dropout prevention, and school climate/culture. Below you will find free-to-use resources.
Other
ARP-HCY offers provisions for a number of services and products for the benefit of students experiencing homelessness. This includes local or regional marketing, the development and distribution of outreach and awareness materials, the professional translation of new and existing forms and materials, and any effort with the express goal of identifying and supporting student experiencing homelessness. It is encouraged that you submit an application for any service or product for which it may be reasonable to reimburse under ARP-HCY guidelines.
Requests for Reimbursement Protocol
Requests for reimbursement are fulfilled in a multi-tiered process. Member LEAs must first furnish all appropriate accounting documents, apply and receive confirmation of pre-approval, and supply relevant expense documentation.
Application for Pre-approval
It is critical that an application for pre-approval must be submitted AND approved before the date of service or purchase for which you will be requesting reimbursement. Reimbursement will not be issued retroactively; you must receive pre-approval. Pre-approvals are generally categorized as direct services to students, wrap-around services, and indirect services to students. Read below for more extensive detail about the process for most allowable expenses, according to ARP-HCY guidelines.
  Expense Documentation and Payment
Upon notification of pre-approval, which will be delivered by email from the Consortium Navigator, you must prepare expense documentation, await final approval of your application, and allow for payment to be issued. Continue below for details pertaining to the conclusion of the reimbursement process.
Submitting Expense Documentation
All eligible expenses must be billed directly to the LEA. Please be sure to submit an invoice BY EMAIL to bsimmons@csc.csiu.org (the email from which you will receive notification of your application for pre-approval status). The invoice must include ALL of the following:
The document must be titled 'Invoice';

Date(s) of service(s);

Service provider (when applicable);

Product(s) and units purchased;

Total charge to LEA;

Signature from one of the LEA's signatories;

Expense receipts.
The invoice provided must match the LEA's application for pre-approval. Reasonable consideration will be allowed for cost adjustments, but will require further documentation.
Await Notification of Receipt and Final Decision
Reimbursement will be provided expeditiously, but supporting documentation must be received by the Pennsylvania Department of Education first. You will be notified when your documentation has been received and reviewed, respectively. Finally, you will be notified when additional documentation is required or when your request for reimbursement has been approved.
Allow for Payment to be Issued
The LEA will be notified when payment is sent, and by which method it will be delivered. In most situations, the LEA will be remunerated by paper check. When capable, some agencies may opt for payment by automated clearing house (ACH, direct deposit). A W-9 and letter of agreement must have been filed prior to the submission of the application for pre-approval.
Service Delivery Reporting
Like other funding streams (Title 1, McKinney-Vento, ESSER, etc.), it is compulsory for LEAs to report service delivery for their individual students experiencing homelessness. LEAs must identify their students experiencing homelessness in the statewide Pennsylvania ECYEH reporting website.
Ensure that the student receiving ARP-HCY support has been identified by the LEA
All students receiving ARP-HCY support must be identified as a McKinney-Vento eligible student by your LEA. As an LEA requesting ARP-HCY reimbursement, you may have already identified a student experiencing homelessness or completed a report on the statewide ECYEH database.
If you have not completed an entry for a student, please visit the reporting site to complete the identification process.
Service delivery reported by the Local Education Agency
Supplies, fees, items, and other financial assistance (i.e. transportation) provided to an identified student
Wrap-around services if the student HAS NOT been identified in the ECYEH reporting site
Please note that the LEA will be responsible for the reporting of all student-specific services, except for some instances of wrap-around service delivery.
Service delivery reported by the Center for Schools and Communities
For professional development/training and technical assistance requests
Wrap-around services if a student has ALREADY been identified by your LEA in the ECYEH reporting site
Staff Development Resources
Below, you will find helpful information pertaining to ARP-HCY and serving students who have been identified as McKinney-Vento eligible. Information will include legislative backgrounds, programmatic goals, and site-level guidance.
Professional Succession Plan
We encourage members of the Consortium to develop a succession plan for Homeless Liaisons to ensure the continuation of participation. This is an effort to support individuals as they take on the responsibility of the position. You may meet with the Consortium Navigator to design a reasonable organization methodology, which will increase on-site synergy and offer some ease in the process of identifying students who are experiencing homelessness. Please email the Consortium Navigator at bsimmons@csc.csiu.org to schedule a meeting.
Member LEA's Homeless Liaison(s)
| LEA | Liaison Name | Liaison Email |
| --- | --- | --- |
| Ad Prima Charter School | Niya Blackwell | nblackwell@adprimacharterschools.org |
| Boys Latin of Philadelphia Charter School | Rebecca Nicolas | rnicolas@boyslatin.org |
| Imhotep Institute Charter High School | Terrell Williams | twilliams@imhotepcharter.org |
| MaST Community Charter School | Dan Buckley | dbuckley@mastccs.org |
| MaST Community Charter School II | Anne Raphael | araphael@mast2.org |
| MaST Community Charter School III | Nikki Kirby | nkirby@mast3.org |
| Multicultural Academy | Jim Higgins | higgins@macs.k12.pa.us |
| Philadelphia Academy Charter School | Janeen Vendetti | jvendetti@k12pacs.org |
| Philadelphia Montessori Charter School | Elissa Lofton | e.lofton@pmcs1.org |
| Russell Byers Charter School | Dana Leopold | dleopold@byerschool.org |
| Sankofa Freedom Academy Charter School | Kelli Mickens | K.mickens@sfacs.us |
| Southwest Leadership Academy Charter School | Jenny Lachman | jlachman@slacs-phila.org |
| Universal Alcorn Charter School | Denise Swygert-Huzzy | dhuzzy@universalcompanies.org |
| Universal Audenried Charter School | Jasmine Harvey | jharvey@universalcompanies.org |
| Bluford Charter School, formerly Universal Bluford | Nola Martin | nmartin@blufordcharterschool.org |
| Universal Creighton Charter School | Rossy Figuereo-Gaines | rfiguereo-gaines@universalcompanies.org |
| Universal Institute Charter School | Lori Harris | lharris@universalcompanies.org |
| Universal Vare Charter School | Holly Lespoir | hlespoir@universalcompanies.org |
| West Philadelphia Achievement Charter Elementary School | Emmnuella Theophile | etheophile@wpaces.net |
| Laboratory Charter School | Sabriyah Trent | strent@labcharter.com |
| Preparatory Charter School of Mathematics Science Tech and Careers | Annabelle Fuchs | afuchs@prepchs.org3 Value 21 |
| Philadelphia Hebrew Public Charter School | Sam Agoos | sagoos@philadelphiahebrewpublic.org |
Program Points of Contact