Grantee Orientations
These orientations, held November 2021, should be viewed by ARP-HCY Fund recipients to help guide their implementation of Pennsylvania's ARP-HCY program.
Part 1
Topics covered
Pennsylvania ECYEH Program.
McKinney-Vento 101.
Origin of ARP-HCY.
ARP-HCY Expectations, Programming, and Allowable Activities.
ARP-HCY Regional Office Programming and Activities.
Support Team.
Part 2
Topics covered
Fiscal Orientation.
Documentation.
Reporting, Data Collection, Submission, and Evaluation.
Reporting Requirements
Grantees are required to submit several reports during the program year, all of which must be presented to PDE or its designee in a complete and timely fashion. Failure to comply with data and other report submission requirements may result in a mandated remedial workshop and follow-up on-site monitoring, delays in payment receipt, and/or termination of funding.
Minimum reporting requirements
Regular individual children and youth data submission for displaced students
Grant recipients will provide individual child/youth information through regular ECYEH reporting in the ECYEH Data System.
Service delivery detail data submission
LEA grantees will report service delivery information by student within the ECYEH Data System. LEAs will indicate "ARP-HCY" for any services a student receives using APR-HCY funds. LEAs will indicate any other funding source that applies to the service(s). LEAs may find detailed ECYEH directions located under the "HELP" tab in the ECYEH Data System.
ECYEH Program Regional Office grantees will report ARP-HCY professional development, training, and technical assistance activities.
Updates and reminders will be sent to Homeless Liaisons periodically throughout the program year in ECYEH data-related communications.
Other reports/surveys
Grant recipients must submit other reports and surveys as required by the U.S. Department of Education and/or PDE.
Reporting is expected to take three primary forms, in addition to fiscal reporting:
Implementation Survey.
– At the beginning of the program/pre-implementation to indicate LEA plans.
– Annually demonstrating LEA activities provided/implemented throughout the program year (anticipated May/June 2023, May/June 2024).
Additional service delivery funding categories within the existing online ECYEH reporting system.
Quarterly surveys (brief).
ARP-HCY Program Usage of Funds for Transportation
The following are scenarios of how the American Rescue Plan Homeless Children and Youth (ARP-HCY) funds can and CANNOT be used for transportation services to enable children and youth experiencing homeless to attend classes and participate fully in school activities.
Scenario 1- Existing Bus Routes – Not Allowable
A student experiencing homelessness (student A) lives near an existing bus route (route Z). Bus route Z is used by student A but also picks up many other district students (non-homeless) and is a consistent transportation route for the district. As an existing bus route, an LEA cannot use and supplant ARP-HCY funds to support student A on this regularly scheduled bus route. The LEA already provides this transportation service consistently for district students.
Scenario 2- Residing Outside the District – Allowable
A student experiencing homelessness (student B) is currently residing in district C, just outside the urban district they attend school. From district C, they are currently not located anywhere near a regularly scheduled bus route to their urban district. As a result, since there is no regularly scheduled bus route located near student B to transport them to their urban district, ARP-HCY II funds can be used to support transportation for student B. This may include passes for public transportation (bus, train, bikeshare access); establishing agreements with other bus/public transportation route options; partnering and collaborating with other LEAs and community services to provide transportation services across districts; etc.
Scenario 3- Extracurricular, Afterschool, Summer, and Other Out-of-School Time Enrichment Activities/Programs – Allowable
A student experiencing homelessness (student C) is on the football team, which requires student C to be at practices after the school day has ended every Monday through Thursday from 3:30-5:30 p.m. By the time practice is over, all scheduled bus routes have been completed. Student C also does not have a parent/guardian available to pick them up. Providing and coordinating transportation following football practice for student C can be used by the LEA with their ARP-HCY II funds. ARP-HCY II funds may be used to ensure students experiencing homelessness can fully participate in extracurricular, afterschool, summer, and other out-of-school time enrichment activities and programs (i.e. regional tutoring programs, activities offered by community-based organizations, etc.).
Scenario 4- Students Living in Shelters or Domestic Violence Shelters – Allowable
A student experiencing homelessness (student D) is currently staying in a shelter (and/or domestic violence shelter) and is attending afterschool activities on Tuesday and Thursday evenings. They will also be attending an upcoming week-long winter camp from 9:00 a.m.-12:00 p.m., focused on accelerated learning, when winter break begins in two weeks. Since transportation is needed for student D to attend both enrichment activities, the LEA can use ARP-HCY II funds to provide this support. Funds could also create a transportation one-stop "hub," where rides could be coordinated to and from the school, afterschool activities, and winter enrichment programming for other students currently staying in shelter.
Scenario 5- Additional Expenses – Allowable
A student experiencing homelessness (student E) is attending their local career and technical education center (CTC) and has recently moved after needing to vacate their current living arrangements. Their current residence is outside the catchment area of their attending CTC. ARP-HCY II funds can support student E in continuing to attend their local CTC as this would be outside of normal transportation expenditures and would not be an existing route for this LEA. Funds could contract with rideshare providers to ensure that older students, like student E, are able to get to and from their CTC school.
Restorative Practice Series "Replenish and Keep Growing"
Fall sessions are being planned and designed to promote well-being, growth, and educational equity to nurture the full potential of youth, families, educational practitioners, schools, and communities. The Youth and Families Series is for students, young adults, parents or guardians, and other family members. The Educator Series is for homeless liaisons, school staff supporting students and families experiencing homelessness, community colleagues and partners, and other children and youth serving professionals.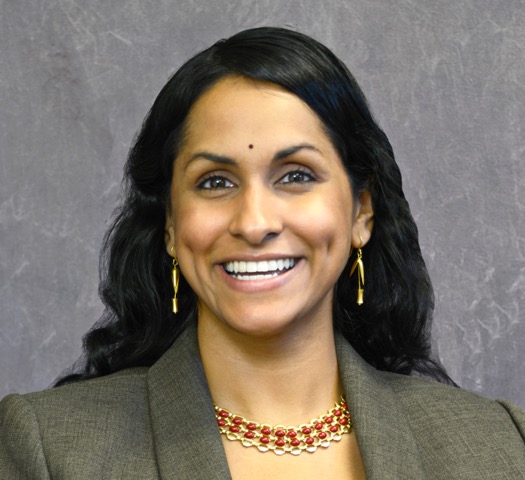 Meet your instructor
Rajni Shankar-Brown, Ph.D., is a professor and endowed chair of social justice education at Stetson University, vice president of National Coalition for the Homeless, and co-chair of Equity and Justice for International SITE.
Dr. Shankar-Brown is an internationally renowned educational expert in youth development, homelessness, and equity centered practices who specializes in educational equity, diversity and inclusion, trauma-informed care, and healing centered engagement. She is an award-winning educational scholar of social and environmental justice, human rights activist, poet and artist. She has presented around the globe and is an internationally renowned author